Baldwin Boys' High School, Richmond Town, Bangalore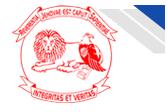 Baldwin Boys' High School – is a Christian, English Medium School under the control and authority of the South India Regional Conference of the Methodist Church in India. The school is under the Chairmanship of Bishop Dr. Taranath Sagar we expect each parent/guardian to co-operate in our endeavor in training the child and developing him to become a good and responsible citizen of our country. Great care and emphasis is given to ensure that the following values are inculcated in the student through every single activity of the school.
Name of School
Baldwin Boys' High School
School Address
14, Hosur Road, Richmond Town,
Bangalore – 560 025
Karnataka, India
Tel:+91 (80) 2221 2742
Fax:+91 (80) 2221 1981
Email: [email protected]
Website
http://www.baldwinboyshighschool.org
Medium of Education
English
Curriculum
ICSE
Management
Bishop Dr. Taranath Sagar
Class Strength
25 per class
Grades
1st to 10th Standard
School Type
Residential
Principal
Dr K.J.N.Karunakaran
Infrastructure
A Library is a collection of books. The word "LIBRARY" also often means the actual place where these books are kept.
The Kindergarden has trained and experienced teachers, a well equipped child friendly play pen and ample educational toys for each child to learn and consider school as a home away from home.
Curricular and Co-curricular Activities
Aero Modelling
Electronics Club
Music Club
Collections Club
Magic Club
Quiz Club
Literary Activity Club
Debating Club
Art Club
Scouts
National Cadet Corps
Contact Details
Enquiries: Contact the Office.
Phone: 080-2221 2742
Email: [email protected]
Fees
N.A (check the website for more details or contact office)
Map Route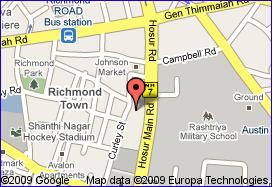 Pictures