Submit School
BangaloreSchools.net is a portal dedicated to schools in Bangalore. It acts as a facilitator for parents looking for schools in Bangalore city. It has phenomenal reach and the traffic to the portal is increasing every month.
There are several advantages of getting your site listed on BangaloreSchools.net:
Reach out to parents of K-12 school going kids looking for information on the portal
Brand recognition by being associated with www.bangaloreschools.net , a trusted site by parents
Immediately visible results in terms of traffic to your website
Very cost effective and targeted audience reach
We review each and every school manually to meet the quality standards our parents expect.
Here are some traffic stats for the site: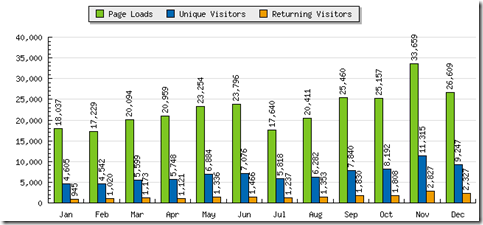 Traffic view of BangaloreSchools.net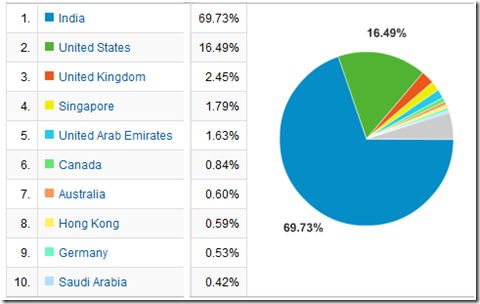 Top 10 countries from where parents are visiting www.bangaloreschools.net
In total BangaloreSchools.net has been visited by people from 119 countries.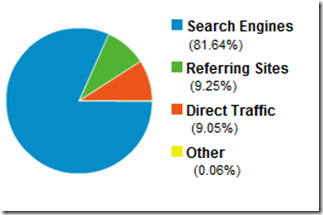 Breakup of traffic source sites for Bangaloreschools.net
As you can see, Bangaloreschools.net is very popular with major search engines like Google, Yahoo, MSN and Live. People search for schools in Bangalore land a lot on www.bangaloreschools.net.
Data above explains very well that www.bangaloreschools.net is a very convenient and hassle free way of reaching the parent community for school going kids from kindergarten to grade XII.
What do I need to do to get my school listed here?
You can submit your school for free. Please fill the form below with as much data as possible about your school. Our team will call to confirm the authenticity of the data presented. You will be given the option to pay a one-time listing fees once you submit the form. The fees is to ensure we maintain quality listings and to ensure correctness of the information.